Well, we've got a week of our new school year under our belts. And it's starting out great. (Ask me in a month or two and who knows!)
Anyway, I spent hours and hours researching curriculum. And then I decided that rather than following a box curriculum by one publisher, I would create my own. It took a
long
time to compile it, but I am so glad I did.
Ava's 6th Grade Year:
Math: Horizons grade 6
She doesn't really like math even though she is good at it. We used Horizons with Owen last year and liked it a lot so we're giving it a go for Ava. So far so good.
History: Mystery of History Level 1: Creation to Resurrection
We love this curriculum. It can be used with multiple kids at the same time. I read the lesson out loud to Ava and Owen and then the kids have age-appropriate activities to do. My favorite part about it is that it teaches history, but also teaches what was happening in biblical history at the same time.
Grammar: Rod and Staff Progressing With Courage 6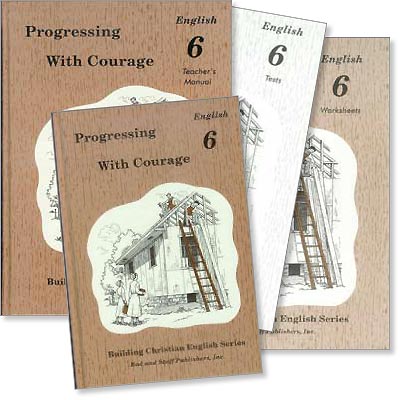 I'm not gonna lie. This one is a doozy. It's tough, but widely considered to be the best grammar homeschool curriculum. It is put out by the Mennonites. Ava is very much self-taught in general in school, but with this one, I have to watch a little closer. She reads so fast that sometimes she isn't comprehending as well as she should be. Simple subjects and predicates anyone?
Vocabulary/Spelling: Wordly Wise 6
This takes a group of words and has you do a daily small activity with them to help expand your vocabulary. We also use the list as her spelling list.
Science: Apologia Exploring Creation with General Science
We love this too! It takes a creationism approach to science and explains the issues that arise with evolution, carbon dating, finding soft tissue in supposedly 50 billion year old fossils.... This is technically started in 7th grade, but lots of people start it in 6th.
Literature: Good books
Here
is my post where I listed out the books on her list. She is expected to read at least 40 during the school year. Instead of worksheets that ruin the fun of reading, she has a small journal where she jots down a paragraph of two as she reads- things she likes, doesn't like, etc, about 4 paragraphs for the whole book. Ava excels at reading, but we do the journaling as a way to keep tabs on reading.
World Geography: Expedition Earth by Confessions of a Homeschooler
We're doing a modified version of this curriculum. She does geography every day and rather extensively. We do it three times/week, and pick and choose what we do from her curriculum.
Art: World's Greatest Artists 1 by Confessions of a Homeschooler
We're loosely following this curriculum. She does art (and most things) daily, and we only do art 1x/week. At first I didn't like the little books she uses for the studies- they're pretty cheesy, but Owen and Ava both like them.
Music: Piano Lessons
There you have it. We may start a composer's series in January to flush out music class, but for now this is what we are rolling with. Ava is very self-directed and does just about everything on her own. I help with math issues and new concepts, and run through some grammar that is to be done with the teacher, but otherwise, she does all of her school on her own.
Easier than I thought it would be, but I think I am lucky in the fact that she can do most of it all on her own and has the personality for that. She's not the type of kid with boundless energy and who needs to be brought back to the table. That'll be Truitt for me and I will totally have to rethink homeschool!