The US educational system is majorly messed up. The latest Common Core agenda by the president doesn't seem any better. Check these worksheets out.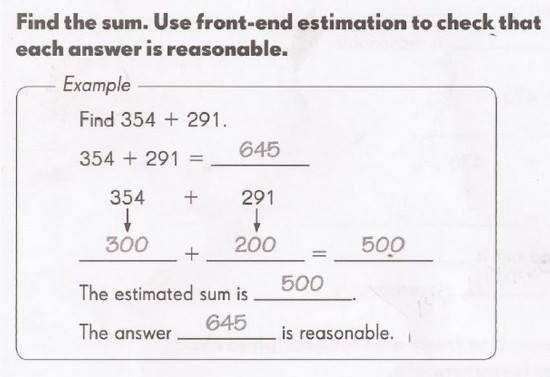 I like how
the answer
is considered reasonable.
The problem on the left is simple, but what in the heck are you supposed to do on the right? Especially considering the page came with no instructions.
What? This doesn't help me skip count. This helps me not skip count because I don't know what the heck I should be doing!
This is the parent cheat sheet. Telling you to subtract the tens in 67-43 and then the ones. Because now you have created three math problems to solve one. Two rounds of subtraction- the tens and the ones, and then the addition of those answers to get the answer to the main problem.
And we wonder why Americans keep coming up at the bottom of international smart lists.