I have been wanting a kick-butt world map. Yesterday I went on to etsy. That etsy is a dangerous place. But I found this beauty.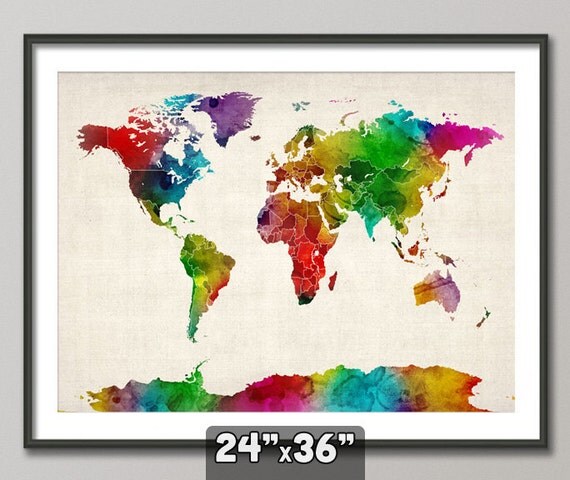 Isn't it gorgeous? It's done by a young guy in England. I ordered it in a 3 foot by 5 foot size, and I plan on hanging it in my kitchen. But first, I have to paint all the walls black, and then one of the walls will have black and white stripes. Add this awesome map and lots of white and colorful accents and I think it's going to rock the house.
Of course, I may have to change the cupboards from black to white, and that's always a lot of work, but we'll see.
The bigger problem is how I am going to do all of this painting with all my babies?