Okay, so I think I forgot to do this for the last two Tuesdays in a row. For one I was on vacation, and for the other I have no good excuse. But I am actually okay with skipping a week or two because sometimes it's hard to write these if I haven't tried anything new. So I will shoot for every Tuesday, but it may become every other Tuesday.
This week:
1. Canada's Jam (formerly called Malkins Jam)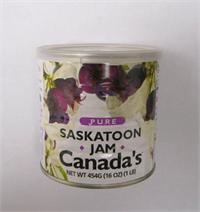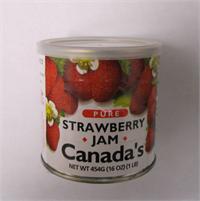 Hubby and I love this jam. But let me warn you, I have no idea to tell you where to get it. We get it whenever we go to Fleet Farm in my hometown. If you have a farmer-type of store near you there is a good chance it will be there. It's definitely on the expensive side, about $5 for 16 oz. but super yummy and comes in several types.
2. Downton Abbey
Okay, I know I am so late to this already. Most of you are probably going "been there, done that". But I am running on limited amounts of free time and just recently got through Season 1 of this. Love it. And I really want to punch Thomas in the face. So hopefully Season 2 (on DVD) will have something wonderfully terrible happen to him. And I think Season 3 is starting soon, so I better hurry and catch up.
3. Divergent by Veronica Roth
I discovered this book by typing in google "books like Hunger Games", and this one popped up, along with the sequel, Insurgent. The trilogy is set to be completed in Fall 2013, so now I need to wait a whole year for the last book. I hate that. I would much rather be late to the game and be able to read the series in one fell swoop then got caught up in the mania of having to wait years. I can't even give a good summary about it without sounding dumb, and Amazon's little paragraph about it doesn't make it sound all that great either, but it is a good read. Not as good as Hunger Games but still worthwhile. Check it out on amazon and read the reviews. Or just order it, that's what I did.
4. Survival Mom Book
With the risk of sounding overly survivalist to all of you, I really do like this book. It is written from someone who would definitely consider themselves to be a prepper, so there is your caution, but it is filled with good tips on preparing your home for emergencies and the like. Just last week I came home at night from vacation to a piece of paper stuck in my door from the water company saying we were going to be without water the next day for 4 hours. Given the time, I really couldn't run to the store and get water to be ready for the morning without, but because I had read this book and put into play a couple things in it, I happened to have water on hand and we were just fine. One other tip that I really liked was having a binder with photo copies of all important documents in them inside of it. She suggest labeling the binder something like "Crockpot Recipes" and keeping it with the other cookbooks. She suggests this in case you ever need a document that may be in your safety deposit box and you can't get to it. Also, lots of people think their stuff in a safety deposit box is theirs and "safe", hence the name. But President Roosevelt put down the command and all safety deposit boxes were seized and anyone who had gold bars in them at the time lost that to the US govt. Most safety deposit box contracts have vague wording in them that allows the bank and the govt. to seize them at will if they see a need, which they determine, and your stuff becomes their stuff. If that is where the only copy of your will or husband's life insurance is and you can't get to it or the bank or govt. seizes it, you are out of luck. Plus, in an emergency like a flood, you could grab it and would have copies of things like the house title, your insurance, the kid's birth certs. etc. Of course, it possesses a lot of valuable info. in it, so make sure to put it in a good spot. I don't think a lot of people would steal something called "crockpot recipes" or "great scandinavian cooking". Okay, now I do sound survivalist. Sorry.
5. Art Forms in Nature Book by Ernst Haeckel
This book is amazingly gorgeous. And the perfect thing to do with it is pull out the pages, frame them and decorate your house with them. It looks like something Ballard Designs would do, only you do it for much, much cheaper. There are some amazing drawings in here. I have a hallway full of them. The book is $16.50 off Amazon.
That's it for this week. I notice a theme when I do these, it pretty much centers around food and books. But I guess that's because I don't buy a lot of other stuff. Anything new or note worthy you know of?