Have you heard of
FEED
? It's a non-profit that Lauren Bush (yes, President Bush's niece) formed to help feed children all across the world.
I have been obsessed with this purse for literally a couple of years.
But at $250, it's quite out of my price range.
They do have this little beauty that tempts me as well.
This one is $45 dollars and it provides 100 meals for people.
FEED just partnered with Target and have all sorts of goodies in stores.
I'm tempted to buy these for organization in the boys' room.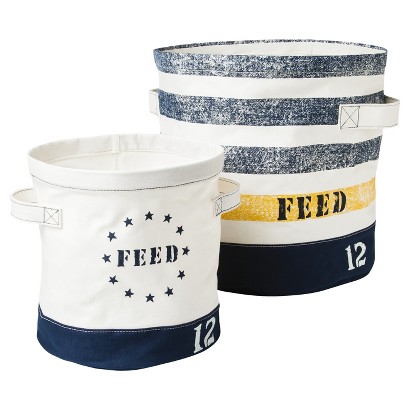 Or how about these water bottles. Or these dish towels?
Totally awesome. And a good cause. (There's lots more stuff besides these too.) Because what we all need is another reason to go to Target!